Remembering the Pennsylvania-Reading Seashore Lines
FREIGHT CARS WITH A LOCAL CONNECTION
In May of 2020, an awesome maroon lighted caboose was added, featuring white PRSL lettering, a red PRSL logo and bright yellow handrails on the front and rear of the car.
The latest piece, added in 2022, was a Flatcar with PRSL lettering and red logo, carrying a trailer with markings "PHILADELPHIA OVERNIGHT to WILDWOOD".  The trailer also is designated "Pennsylvania-Reading Seashore Lines" with the PRSL red logo.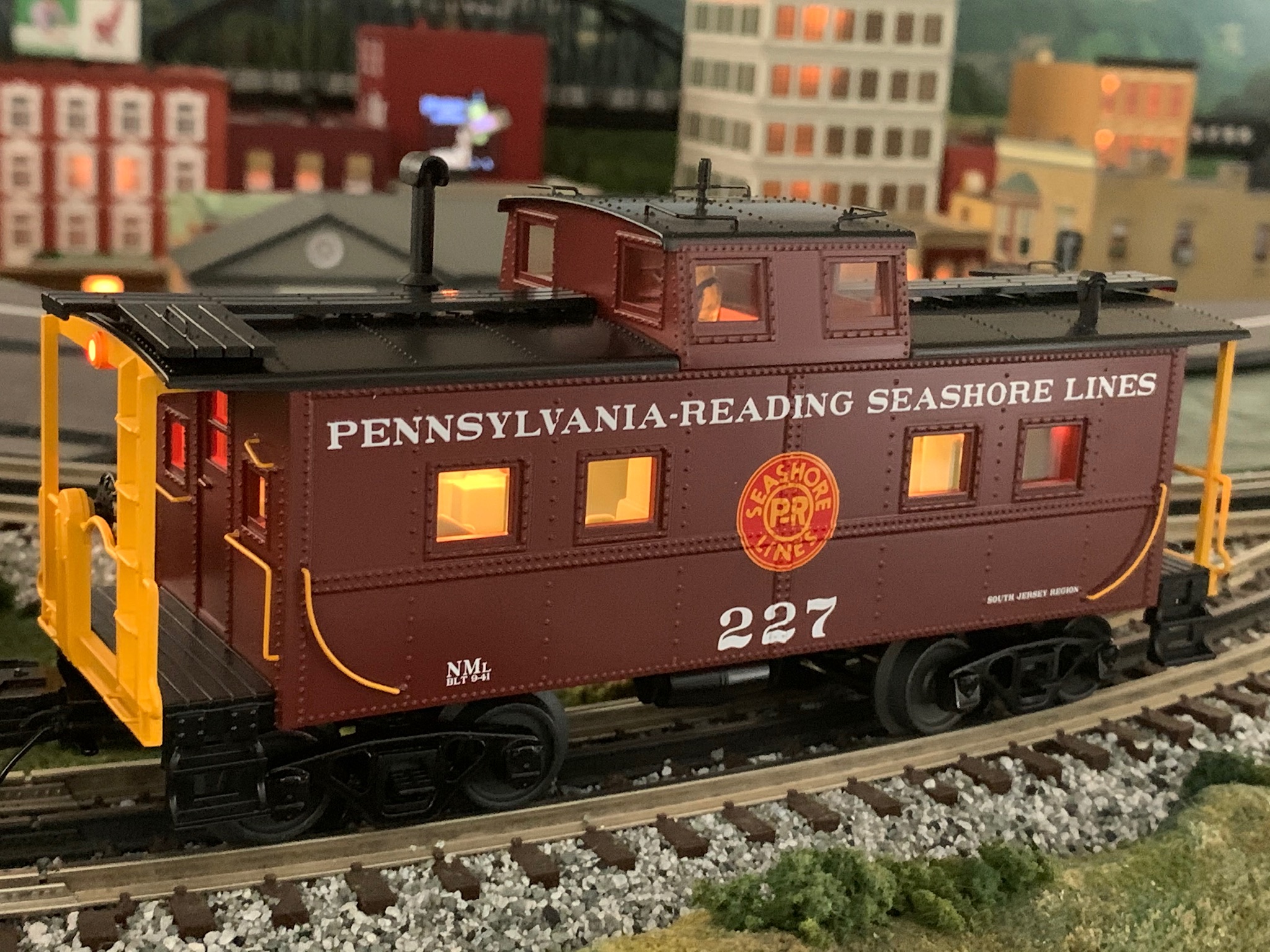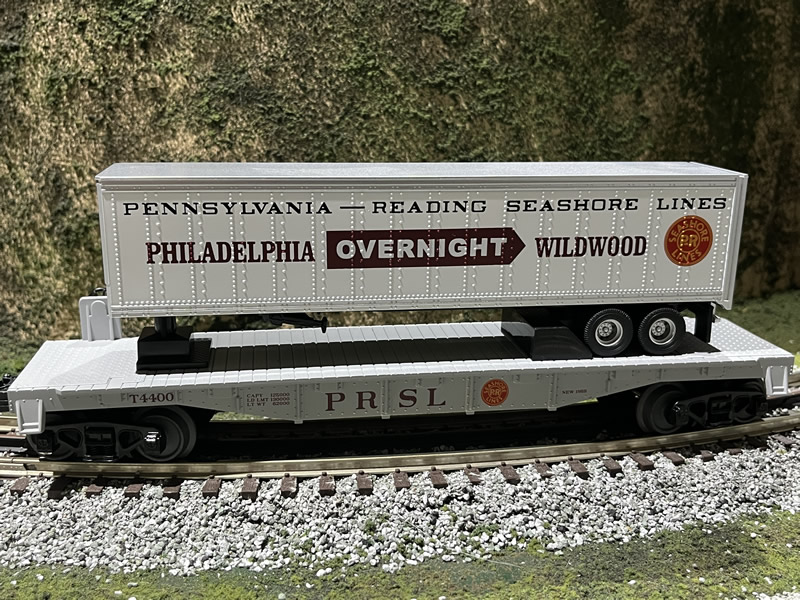 Future additions to the Holly Beach Train Depot series are being planned now.  Next up is a PRSL "Cape May Sand Co." Sand Hopper to be delivered in early 2023.
A detailed history of the Pennsylvania-Reading Seashore Lines can be found on Wikipedia.
Check back for photos of future additions to the PRSL Series