Remembering the Pennsylvania-Reading Seashore Lines
FREIGHT CARS WITH A LOCAL CONNECTION
In late 2019, a 4-bay PRSL Coal Hopper (Photo, right) was added to the series.  Painted light gray, it features the PRSL logo in red and black, and a maroon outline map of the local Cape May County service area.
The latest piece, added in May of 2020, is an awesome maroon lighted caboose, with white PRSL lettering, a red PRSL logo and bright yellow handrails on the front and rear of the car.
Future additions to the Holly Beach Train Depot series are being planned now.  [Next up will be a 2-car Crane set!]
A detailed history of the Pennsylvania-Reading Seashore Lines can be found on Wikipedia.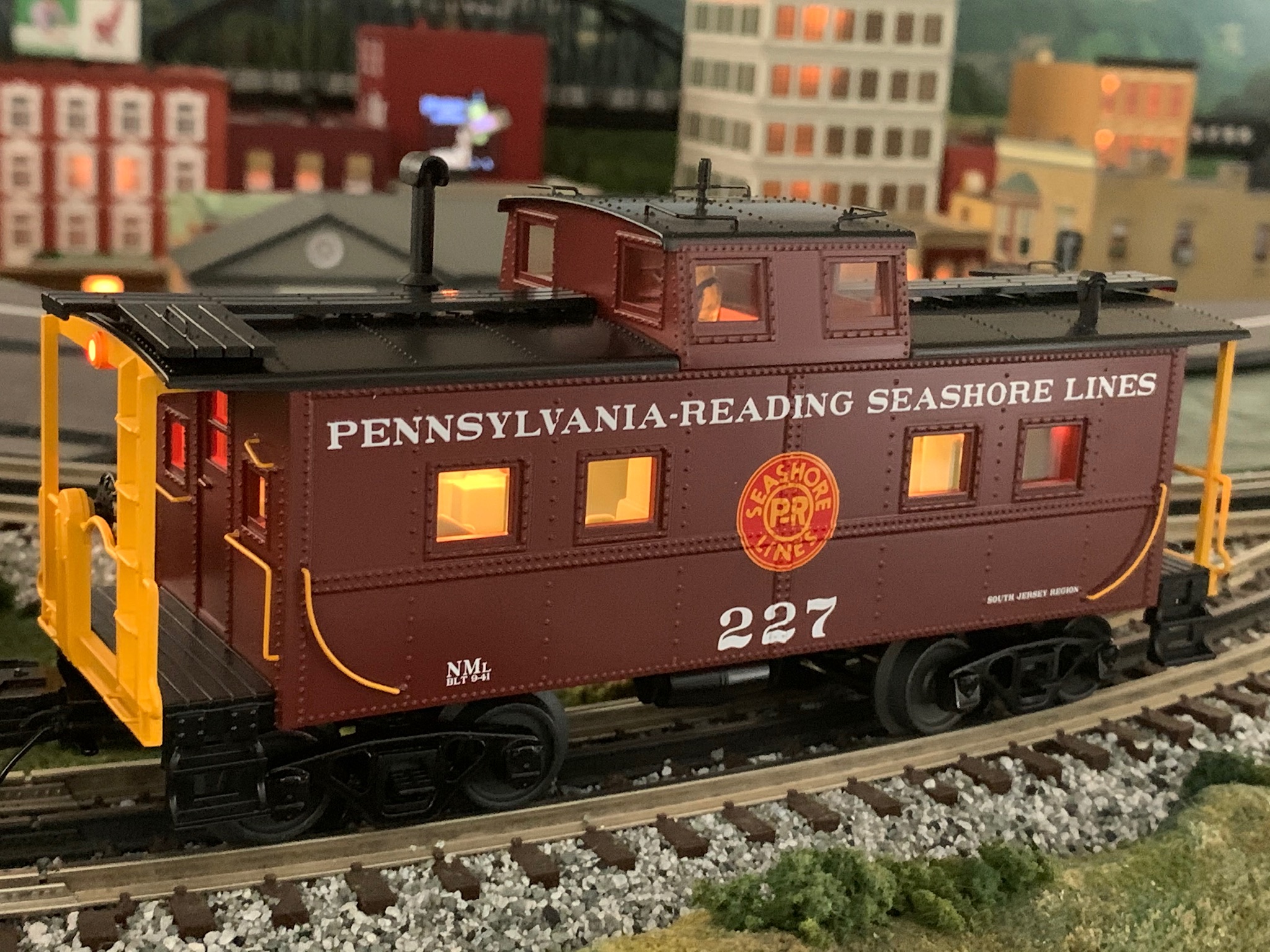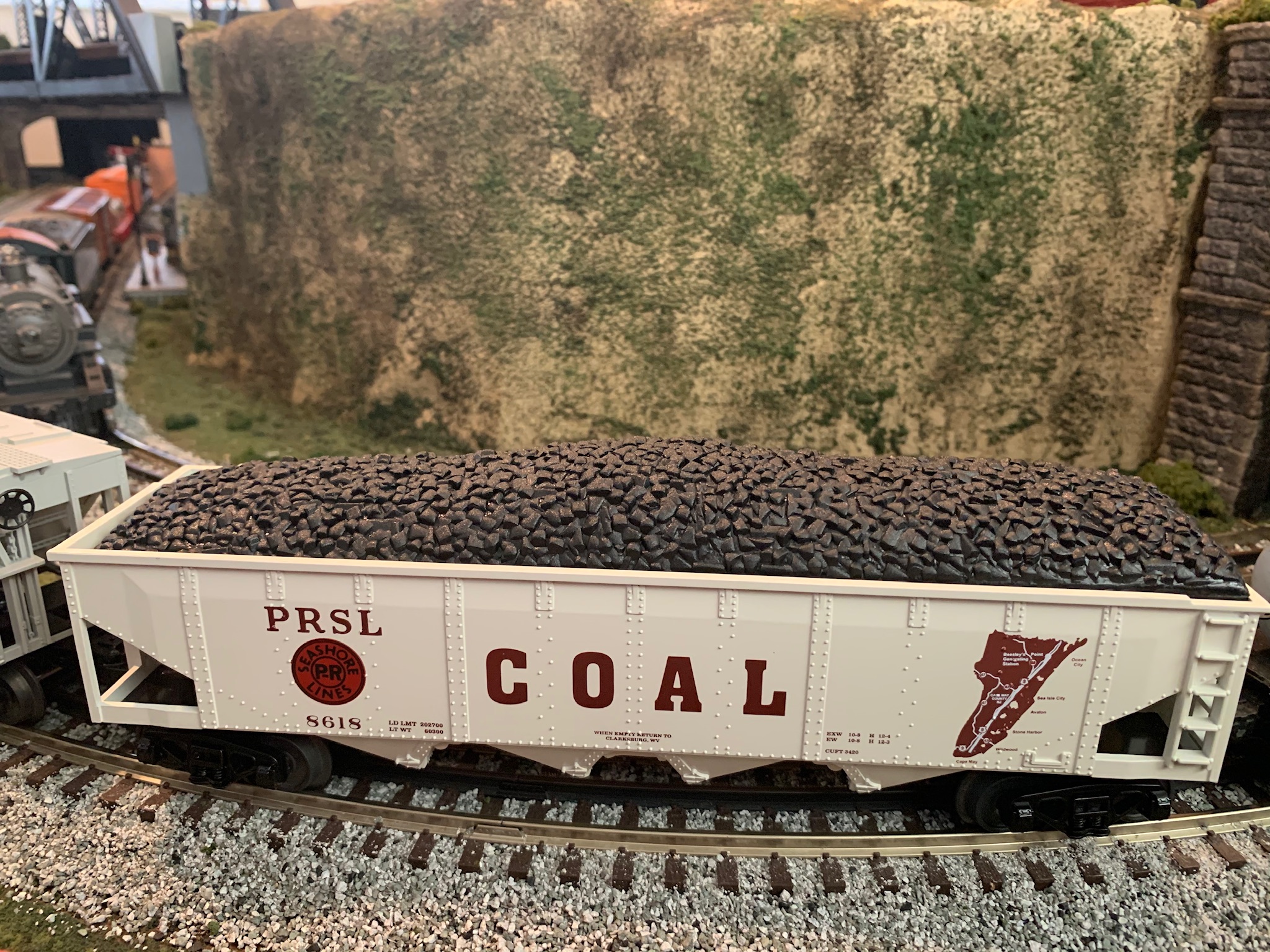 Check back for photos of future additions to the PRSL Series