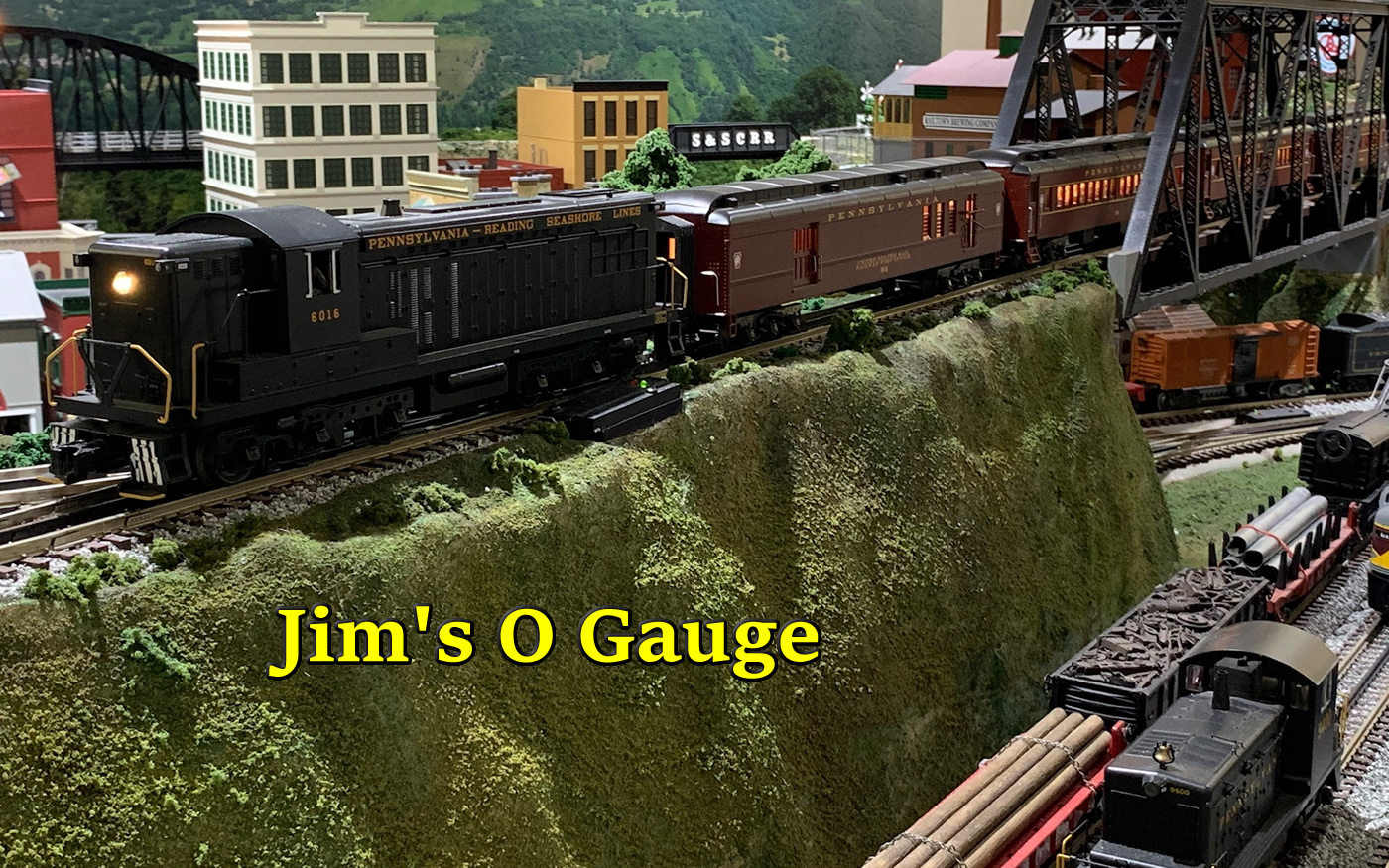 SWEETBRIAR & SOUTHERN CAPE RAILROAD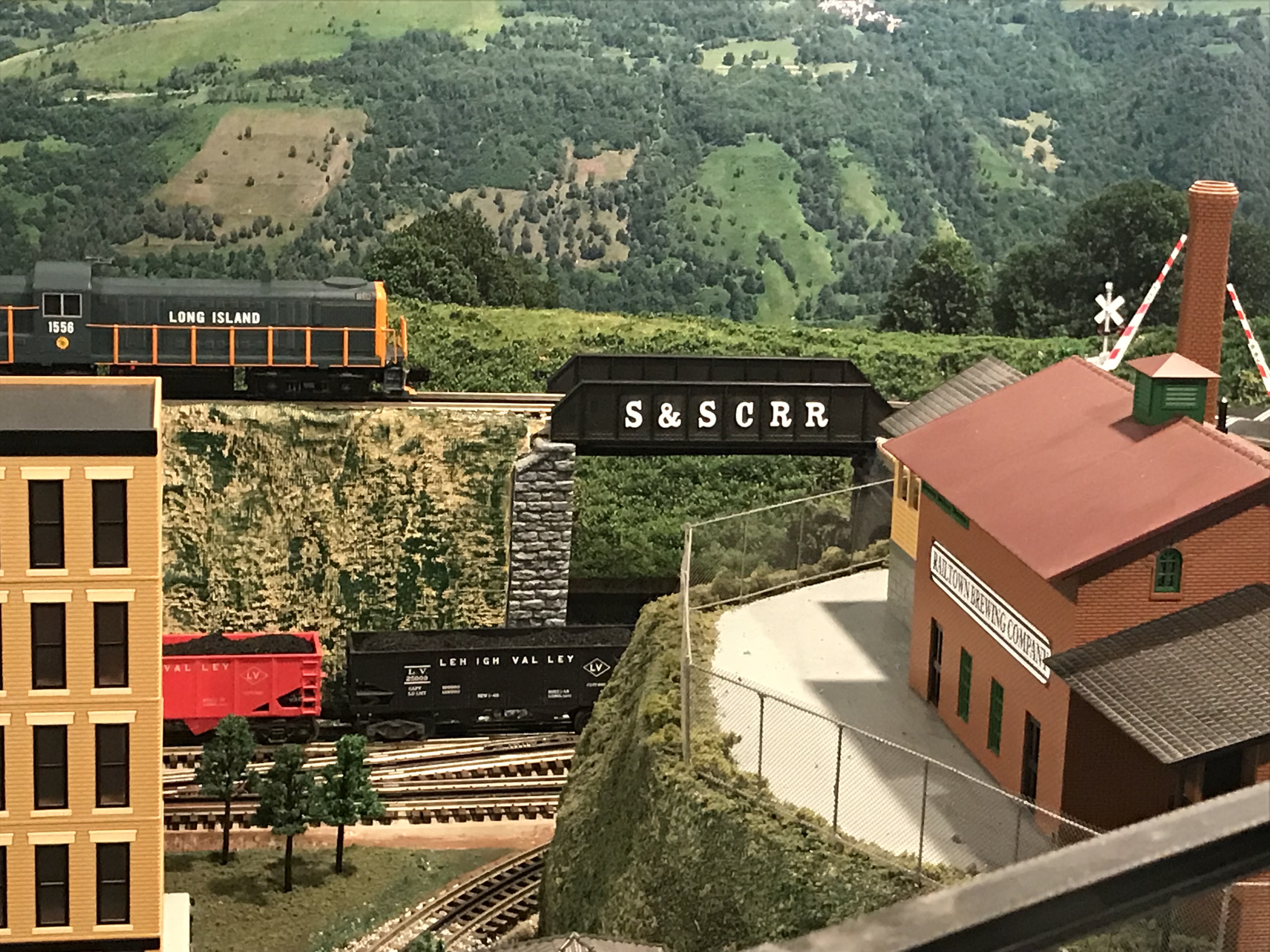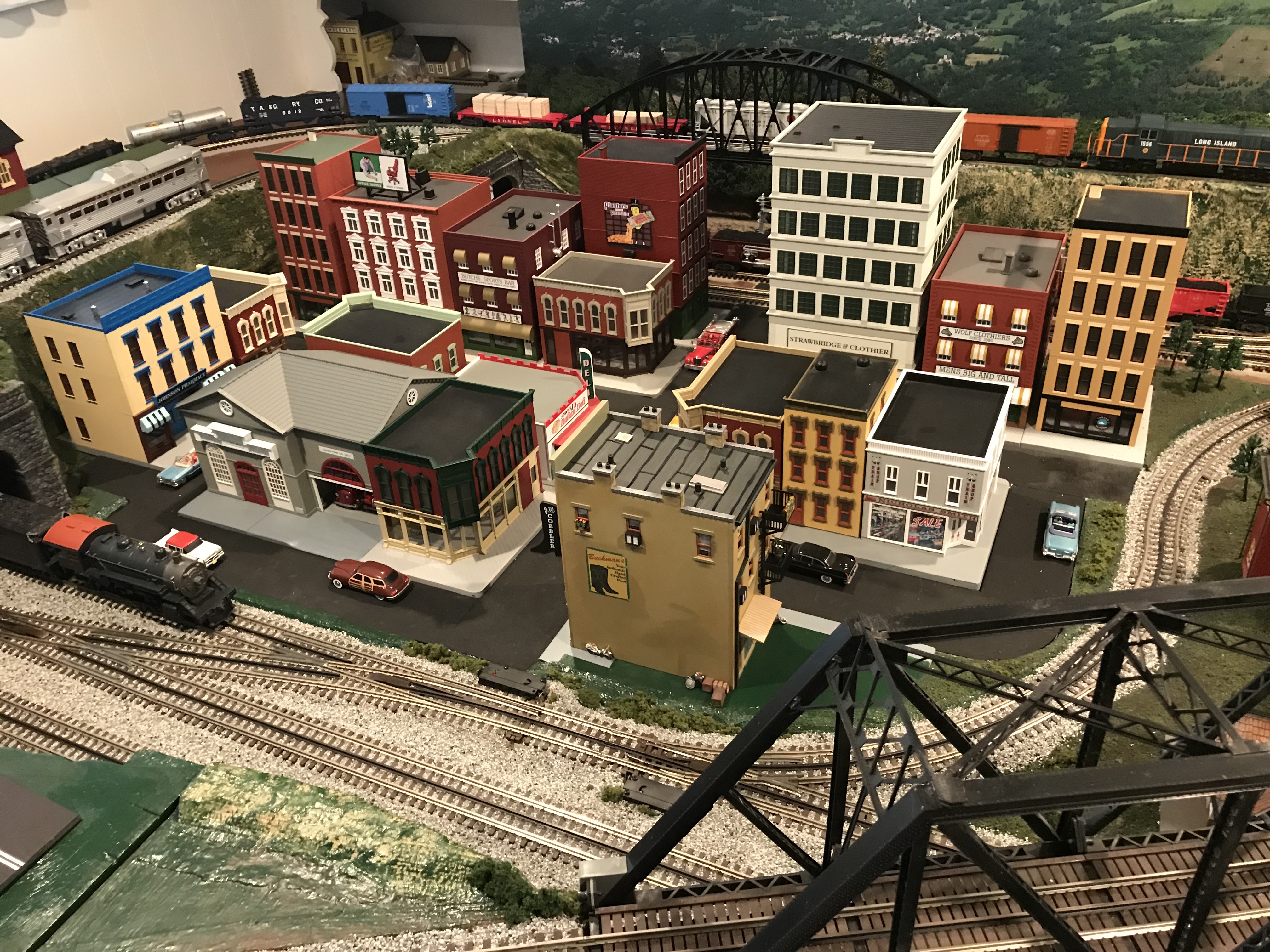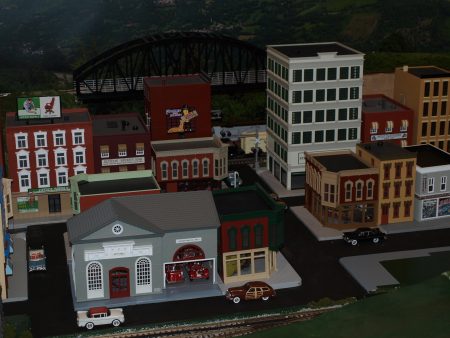 Thanks for visiting our website and the miniature city of Sweetbriar, a 1950s era coal town.
Our 3-rail O Gauge layout measures 12 feet x 9 feet (irregular), and features 3 loops, two on the lower lever and one on the upper level. [RRTrack Plan].  We're using the M.T.H. Digital Command System (DCS) and DCS Wifi.  We have two main power supplies: an M.T.H. Z-4000 400w transformer for track power and switch motors and an old Lionel ZW 275w for building lights.  All track and turnouts (18) are Atlas O, but we've replaced the Atlas switch motors with Z-Stuff DZ-1000s.  The Track Roadbed is 3/8″ high Flexxbed, ballasted with Brennan's Better Ballast.
We're currently running 8 Locomotives, 3 at a time:
1.  M.T.H. SD70ACe Diesel – Pennsylvania (Black), Proto 3
2.  M.T.H. E8 AA Diesel – Erie Lackawanna, Proto 3
3.  M.T.H. SD70ACe Diesel – Jersey Central, Proto 3
4.  M.T.H. 4-8-0 Steam Locomotive, PRR
5.  M.T.H. SW1 Diesel Switcher, PRR (Black), Proto 3
6.  M.T.H. RS3 Diesel – Long Island, Proto 3
7.  M.T.H. AS-616 Diesel – Pennsylvania Reading Seashore Lines, Proto 3
8.  Williams 3-Car RDC – PRR
Most of our rolling stock is Lionel Postwar freight cars, with a few newer M.T.H. freight cars.
The layout is still under construction and many areas are 'works in progress', so please stop back often and check our progress.